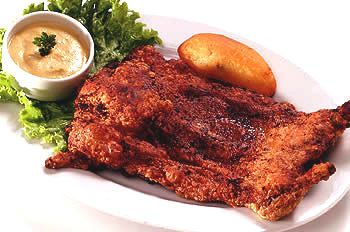 CUY CHACTADO
Por muy tiernos que se vean, hay que admitirlo: son deliciosos! Con su salsita de ají, de ajo, o de pimiento, eso lo dejo al gusto de cada uno.
FRIED GUINEA PIG
Let's admit it, they're cute, they're furry, and above all... they're yummy! (and deliciously crunchy, too.)
VS.
HAMBURGUESA DE ALPACA
La única vez que la probé, me dijeron después lo que había comido. Debo decir que no noté la diferencia, aunque en ese viaje estuve tan cansada que no me extraña. Espero volver a probarla, para ver cuál es la diferencia con la hamburguesa tradicional - aparte del contenido alimenticio, claro!
ALPACA BURGER
Well, trust me not to recognize it the one time I tried it. lol. I was so exhausted on that trip, though, that I'm not surprised at all! Still, I wish for a second chance, just to see if there's any difference with the 'cow' burger - aside from nutritional value, of course!
¿Cuál preferirías comer hoy? / Which one would you have for dinner today?
Cuy Chactado / Guinea Pig
Hamburguesa de Alpaca / Alpaca Burger
...Ninguno. / ...Neither.
If you do not have a LiveJournal account, you can vote
HERE
or comment with your vote.
***
¡Visítennos en Facebook!
We're on Facebook too!